Awards & Recognition
We measure our CSR performance against a number of external benchmarks – these benchmarks relate to our environmental, social and governance (ESG) performance:
GRESB (Global Real Estate Sustainability Benchmark)
GRESB is widely used in the real estate industry. It provides an overall ESG (environmental, social & governance) benchmark for buildings and properties. In 2021, Wereldhave was awarded five stars by GRESB, the highest possible rating – for the eighth straight year.
EPRA (European Public Real Estate)
In 2021, EPRA awarded Wereldhave a Sustainable Best Practice Recommendation for our best-in-class annual sustainability performance report.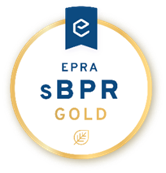 CDP (formerly, the Carbon Disclosure Project)
Wereldhave is a member of the CDP – an initiative set up to encourage companies to report on carbon emissions. Currently, we have a A- rating (Management Level). Our aim was to increase this to at least A- by 2025. We met this goal 5 years earlier.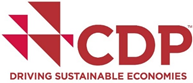 ISS-ESG
Sustainability rating agency ISS-ESG currently rates Wereldhave as 'Prime'. According to ISS's Corporate Rating, Wereldhave is among industry leaders in its commitment to ESG issues.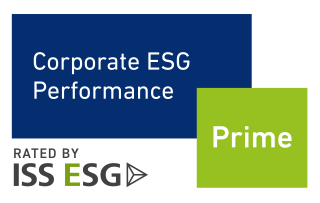 MSCI ESG ratings
MSCI upgraded Wereldhave's non-financial rating from BBB to A in 2021.