Awards & Recognition
We measure our CSR performance against a number of external benchmarks – these benchmarks relate to our environmental, social and governance (ESG) performance:
GRESB (Global Real Estate Sustainability Benchmark)
GRESB is widely used in the real estate industry. It provides an overall ESG (environmental, social & governance) benchmark for buildings and properties. In 2019, Wereldhave was awarded five stars by GRESB, the highest possible rating – for the sixth straight year.
For more details, see our press release >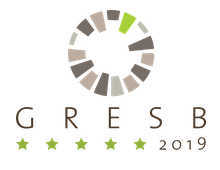 EPRA (European Public Real Estate)
In 2019, EPRA awarded Wereldhave a Sustainable Best Practice Recommendation for our best-in-class annual sustainability performance report.
CDP (formerly, the Carbon Disclosure Project)
Wereldhave is a member of the CDP – an initiative set up to encourage companies to report on carbon emissions. Currently, we have a C rating (Management Level). Our aim, over the next five years, is to increase this to at least A-.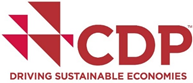 ISS (Institutional Shareholder Services)
ISS publishes an environmental & social QualityScore, designed to identify areas of environmental and social risk (based on company disclosure). Wereldhave currently has the highest possible ISS social QualityScore (2018 assessment).

ISS-Oekom
Sustainability rating agency ISS-Oekom Research currently rates Wereldhave as 'Prime'. According to Oekom's Corporate Rating, Wereldhave is among industry leaders in its commitment to ESG issues.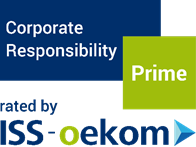 Sustainable GRES Index
Wereldhave is included in the Sustainable GRES Index for institutional investors in real estate. We are one of 150 companies in the index, published by Global Property Research for the first time in 2019.