Our Stakeholders
As a business, we have lots of different stakeholders – not just our investors, but also our tenants, visitors, employees, local government and, of course, visitors to our centers. We also have wider obligations to society as a whole: to operate as a responsible company, help protect the environment, and support sustainable economic development.
Ultimately, our aim is to create value for all our main stakeholder groups. That's why we work closely with our stakeholders: to understand their expectations, to listen to them and to use their feedback to improve the services we offer. We welcome all suggestions and comments from stakeholders. You can get in touch with us at: sustainability@wereldhave.com
Creating value for our stakeholders
We create value in several ways: through our property investments. Through the way we operate our business. Through our support for local communities. The value we create varies by stakeholder: to our shareholders, for example, we pay dividends. To our employees, we pay salaries, and offer benefits, training and career development. To our visitors, we offer a range of services – we make our centers safe and pleasant places to shop, work and spend time with friends and family. And to our tenants, we provide 'footfall' and access to attractive, local markets.
We also create broader value for society as a whole. Through our investments, we support local economic growth and job creation. And we work hard to reduce our impact on the environment – to cut back on waste, and lower our carbon emissions.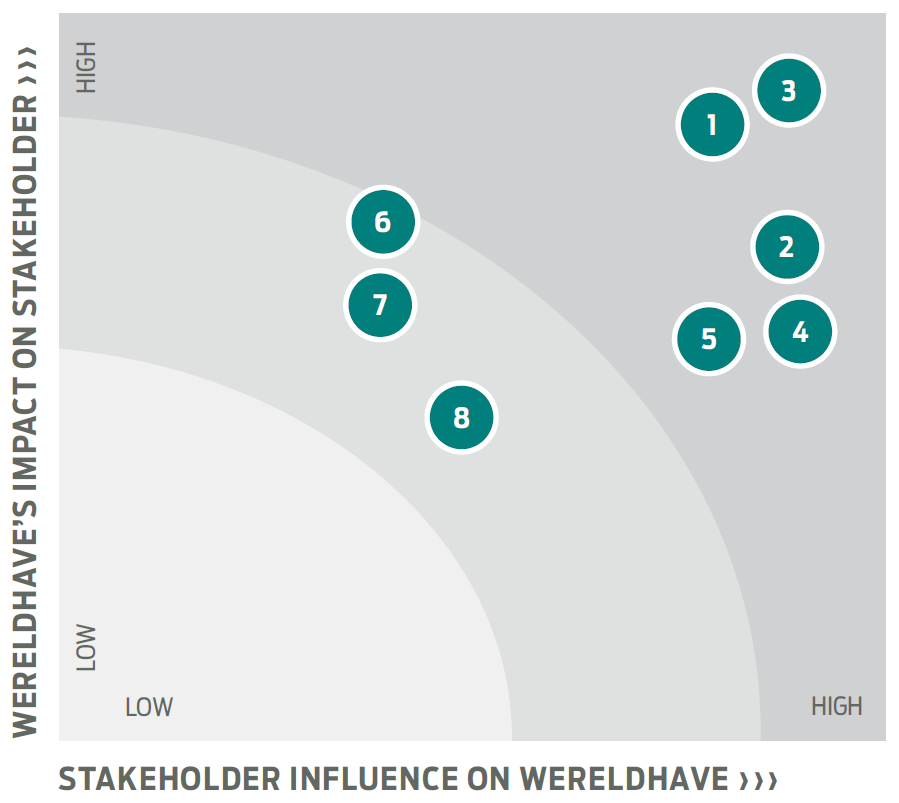 Customers
Tenants
Employees
Investors
Communities
Governments
Suppliers & contractors
NGO's
Beyond shopping
At Wereldhave, we're changing. We're re-inventing ourselves. And that's because shopping has changed so much.
Why is that?
It's partly because of the rise of online shopping – but that's not the entire story.
As consumers, we are also changing. We're living longer. We're taking more care of our health. And we're more 'ethical' – we want businesses to behave responsibly – to look after the environment and invest in local communities.
How will Wereldhave change?
With our new strategy, we'll become a lot more customer-centric – we'll start with consumer needs, and build our centers around them.
We'll integrate even more with local communities – with local transport links, hotels and offices.
We'll build Full-Service Platforms to provide customer insights to our tenants – and develop new services for visitors.
Our centers will become more environmentally-friendly – we'll reduce carbon and waste
And, with our full-service centers, we'll create a whole new category of commercial real estate. That's been talked about for years – the difference is, we're actually doing it!